Eagle Caravan & Camping Mats
9 January 2019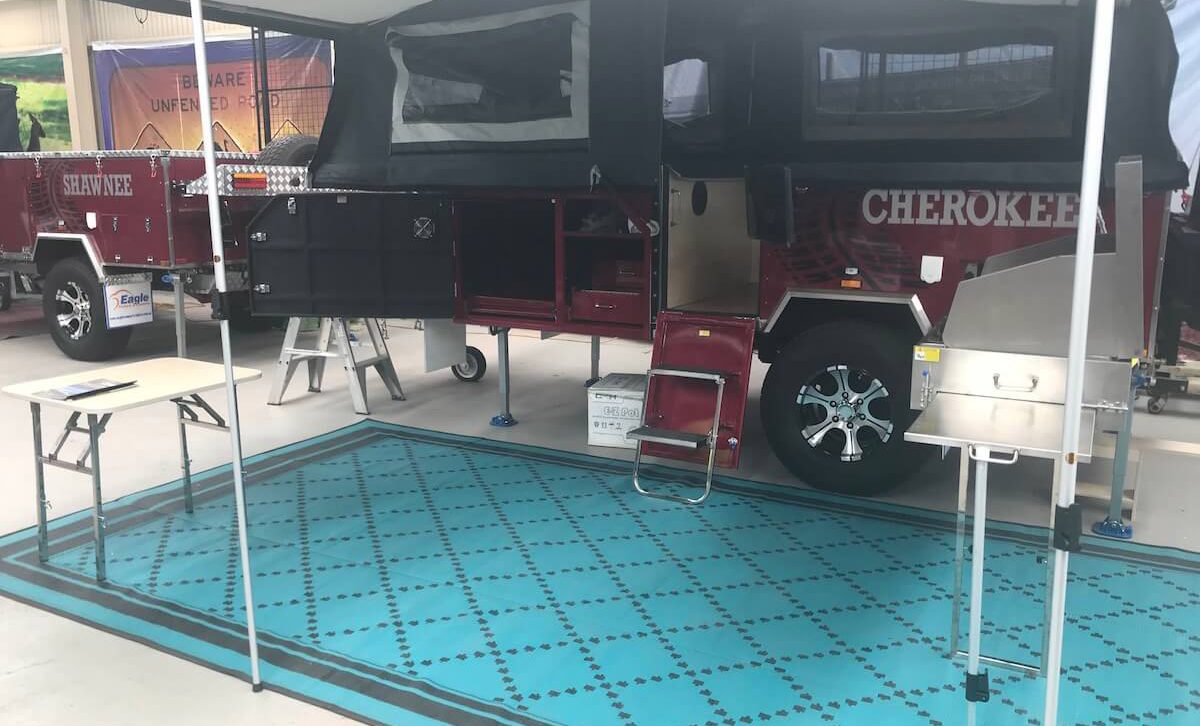 Are you looking for quality camping mats that can be used with caravans, campers, motorhomes, camping or simply everyday use?
Then we have the perfect choice for you… introducing the new Eagle caravan & camping mats. Eagle camping mats are not only affordable but also extremely durable and eco-friendly as they are made from top quality material.
Where can I use one of these mats?
Outdoor mats are versatile and can be used anywhere as they are light weight and can be folded away easily in their reusable storage bag. They are suitable for whatever your lifestyle needs are; caravans, camper trailers, motorhomes, camping, annexes, picnics, at the beach, the options are endless.
Our customers rave about these mats as they help keep the dirt out of their campers or caravans and give their family a comfortable place to relax when camping.
Why should I buy an Eagle camping mat?
There are lots of matting options on the market today that range in quality and price. We believe Eagle camping mats deliver outstanding value and are extremely durable, you wont be disappointed.
Features of our caravan & camping mats:
Affordable, starting from $170 they are excellent value
Light weight and comes with carry bag
Stylish, now comes in 4 contemporary designs
Reversible
Stain resistant and easy to clean
Durable mildew resistant material
Polypropylene tube material weave allows water to drain
Reinforced corners included for securing mat
UV inhibitor reduces sun fading
Eco-friendly as they are made from 100% recycled poly
These features will keep your eco-friendly mats looking good for longer and increase the life of them, so you can enjoy comfort while camping for many years to come.
New Designs & Reduced Prices
Our mats now come in 4 new contemporary designs plus we have reduced their prices, making them even more affordable. If you would like to find out more about these impressive mats head over to our Eagle caravan & camping mats page where you can find all the details, prices and designs.
Feel free to visit our Adelaide showroom to see them on display today or if you are interstate give us a call us on 08 8281 6696 as we can organise delivery.